The results are in, the placings have been counted and verified and the final standings for the Central TREC Group Summer League 2018 are now available!
To summarise the way the standings are worked out, all results gained in TREC GB affiliated TREC competitions run in the summer 2018 season by CTG members count towards this league. Placings from pairs and individual classes at the relevant level(s) are all awarded points (1st = 10 points, 2nd = 9 points, 3rd = 8 points, etc). The best 3 results gained at each level are counted, and ties are split using the MA+PTV score gained by that rider at each competition for which the placing is counted.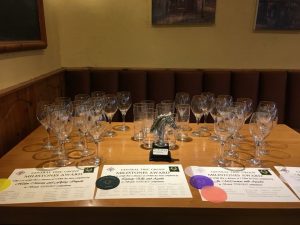 Engraved wine glasses are awarded to the top 6 members in each league, and they will be presented at our AGM and Awards Presentation on 25th November at the Blue Lias Inn, Stockton Road, Southam. We hope to see lots of winners there!